Nitrogen purge is widely employed in the manufacturing of semiconductors. It is utilized to establish a low-oxygen setting for processing substrates. This method helps remove impurities, minimize oxidation, maintain uniform film deposition, and can be beneficial for meeting safety standards. 
Nitrogen purge is a common technique used in various industries, including semiconductor manufacturing, to create a low-oxygen environment during processing. Nitrogen gas is ideal for this purpose because it is chemically inert and does not react with other materials, but other inert gases can also be used. In semiconductor processing, nitrogen purge is used to eliminate contaminants, reduce oxidation, ensure consistent film deposition, and can be favorable for meeting safety requirements. 
The application of nitrogen purge in semiconductor spin coating can be traced back to the 1980s. During this time, semiconductor manufacturers were transitioning from manual coating methods to automated spin coating techniques. However, the new process introduced challenges, such as the formation of bubbles, which affected the quality and consistency of the coated films. 
The benefits of nitrogen purge in spin coating are numerous. Primarily, it reduces the oxidation of materials, such as polyimides, by spinning in an inert environment. Nitrogen purge also helps to reduce the formation of bubbles, resulting in a more uniform and consistent film deposition. In addition, it aids adhesion between substrate and coating, which helps to eliminate contaminants such as moisture, dust, and other airborne particles that can affect the quality of the final product.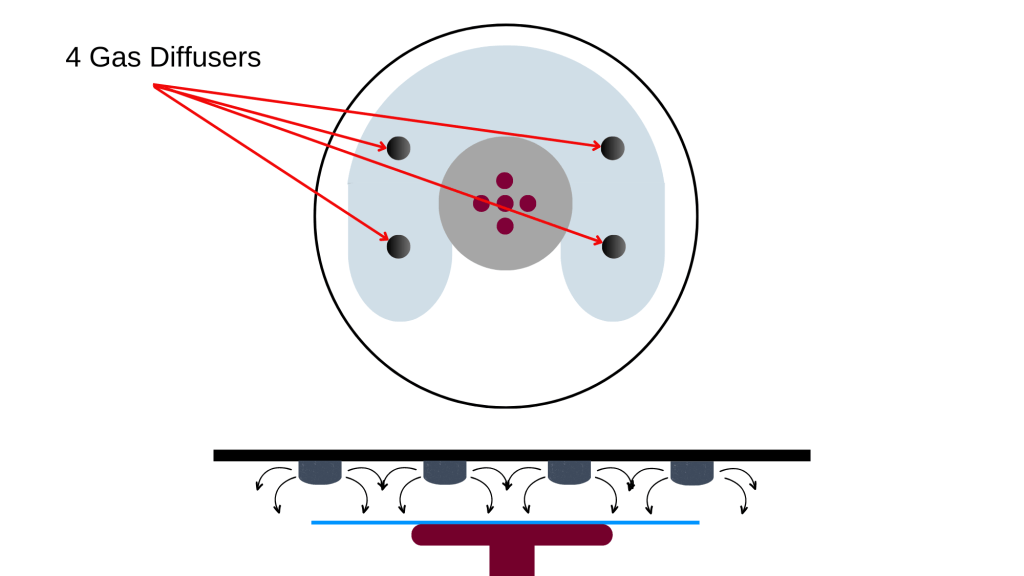 The spin coater nitrogen purge lid functions by creating a closed environment around the substrate during the coating process. The polycarbonate lid is transparent, allowing for visual monitoring of the coating process. Nitrogen gas is introduced into the chamber, displacing the ambient air to prevent oxidation and contamination of the substrate, and ensuring that it retains its desired properties throughout all processing steps. 
N2 Purge for Baking Substrates
The benefits of nitrogen purge in substrate baking offer many of the same advantages as in the case of spin-coating. Additionally, baking in an inert environment can offer safety advantages. For example, if the wafer or the materials being processed are sensitive to air, oxygen, or other reactive gases, baking in an inert environment can help to prevent chemical reactions that could lead to safety hazards, such as fires, explosions, or the release of toxic gases. Overall, the use of an inert environment during the baking process can help to minimize the risk of safety hazards and ensure that the semiconductor manufacturing process is performed in a controlled and safe manner.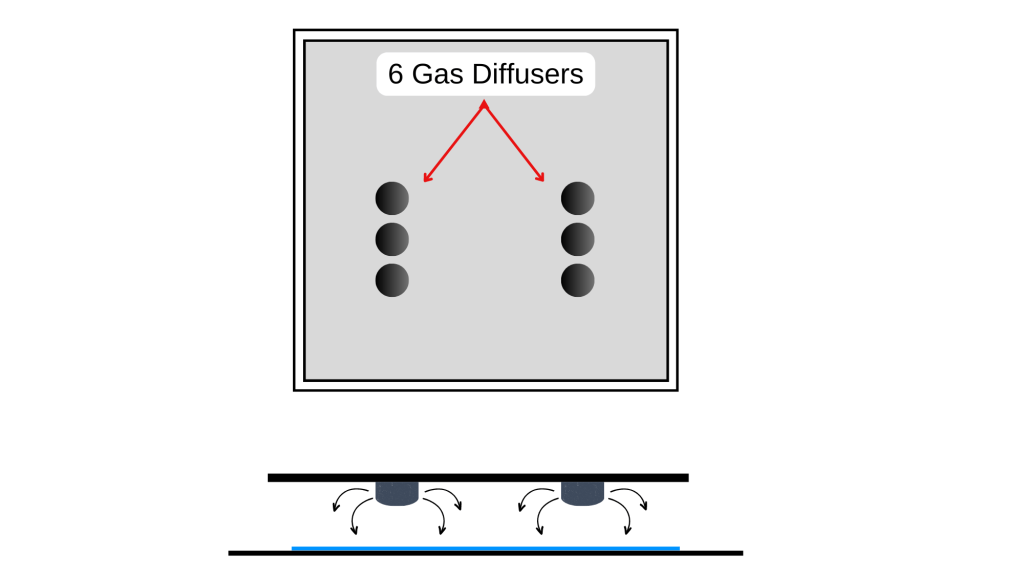 It is important to note that in semiconductor manufacturing, other safety measures, such as proper handling, storage, and disposal of hazardous materials, are also necessary to ensure a safe working environment.   
In conclusion, nitrogen purge is an essential technique used in semiconductor processing to improve the quality and consistency of coated films. The nitrogen purge lid plays a critical role in creating a low-oxygen environment that reduces the formation of bubbles, eliminates contaminants, and contributes to a safe operating environment. With the increasing demand for high-performance semiconductor devices, nitrogen purge is expected to continue playing a vital role in semiconductor manufacturing.
If you have additional questions, or to inquire about adding nitrogen purge to your equipment, contact our sales team today!