The Cee® Equipment product portfolio offers over 8,000 spin chuck designs that can accommodate a wide range of substrate sizes, shapes, or materials. In-house mechanical engineers are available to modify existing concepts or create custom spin chuck designs, per specific customer requests. Below are examples of custom chucks that have been made. Contact us for other concepts, recommendations and quotes.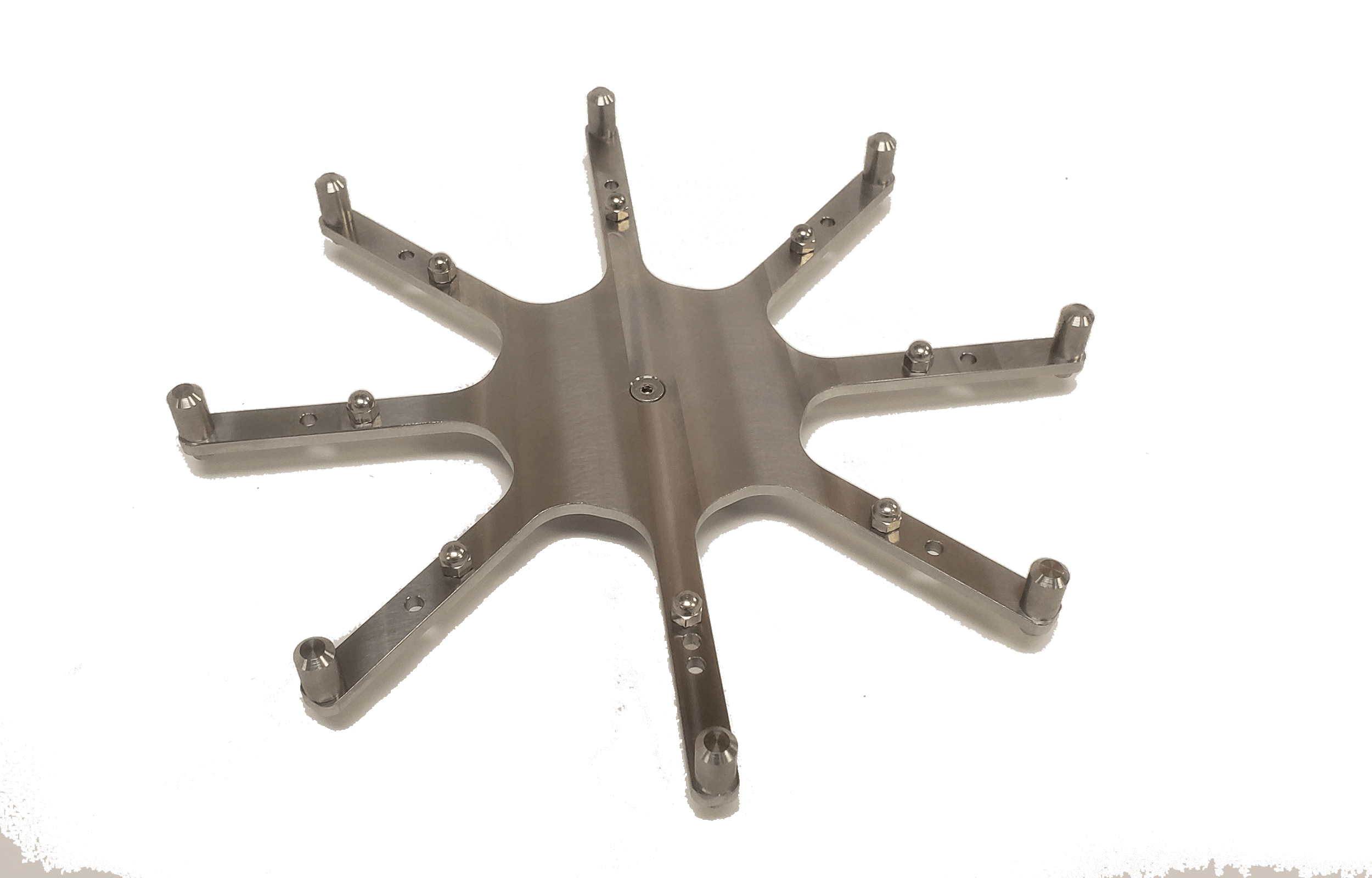 These chucks are utilized when vacuum retention is not feasible due to material migration, backside contamination, and/or non-planar surfaces. The substrate is held in place by mechanical securing tabs. Each chuck is custom designed and size-specific.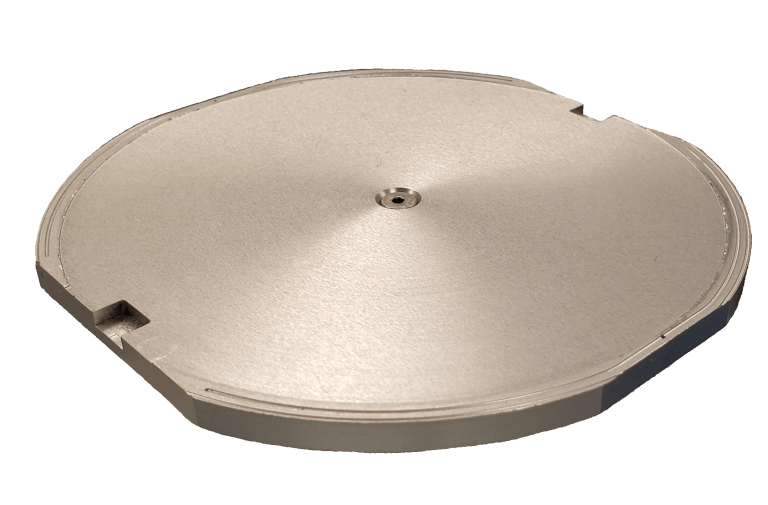 Perimeter Vacuum Spin Chucks
These are used for coating applications where the backside of the substrate can not be contacted. An outside edge exclusion of 2-5 mm on the backside is used to hold vacuum on the substrate.
Circular Chuck with Flange