CONNECTING THE SEMICONDUCTOR INDUSTRY
DataStream™ technology gives you access to all of your connected Apogee manufacturing equipment in one place to track, access, and modify your systems via a web browser. This technology gives operators and engineers the ability to process and visualize data in real time and to search and export that data into a number of different formats.
Constant feedback of process information for monitoring critical process parameters
Streamlined interface between different tool types
Visual cues on process status & health
Seamless switching between basic and advanced recipe creation methods
Plain-English recipe translation
Pre-defined process commands
Unlimited process steps
Unlimited recipe storage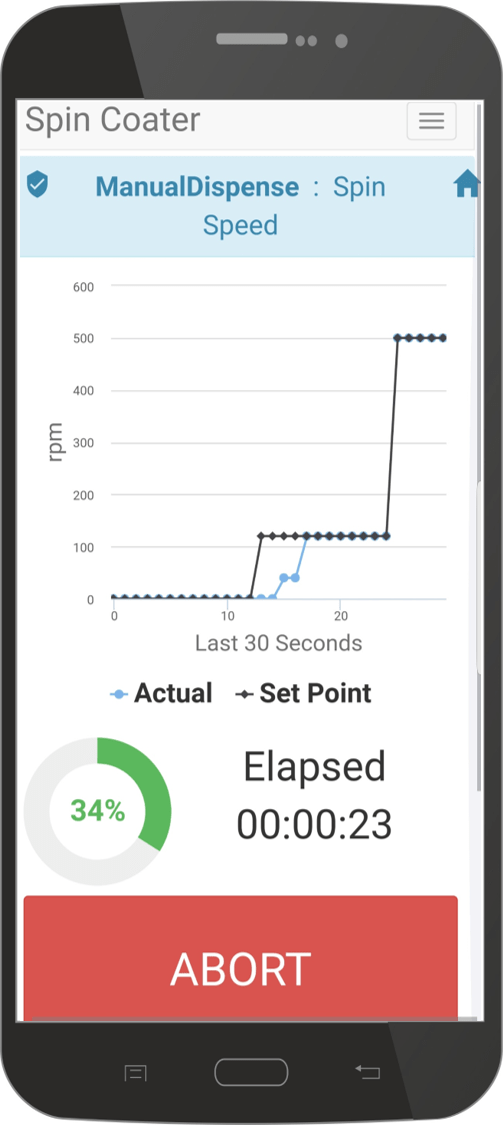 Barcode scanning

Robotic handler integration

Remote user profile interaction

Automation 
Integration
Remote Management
Your imagination is the limit
Monitoring of temperature & humidity allows for stricter control of critical processes
Set preconditions and tolerances for monitored parameters
On-screen, colored visual cues highlight deviation from controlled specs
Export data logs into commonly readable formats for further analysis and process troubleshooting
Increase process efficiency
Identify process control deviations
Analyze multiple processes for best known method (BKM) development
Monitor key process parameters with the DataStream system's intuitive interface. Visual cues identify overall process health and status.
Easy-to-read diagram is split into equal parts corresponding to the important process parameters of your tool. Each "slice" represents the health of that parameter in green, yellow (warning), or red (critical).
The DataStream system translates complex recipes into plain text, allowing the user to clearly see current, completed, and future process steps, what it is doing, and what steps are next. The completion ring allows users to quickly identify percent completion of the process.
In-process visualizations provide a graphical monitoring display of process status. Control versus set point charts identify mid-flow process deviations in a quick and simple manner.
The DataStream system is capable of exporting raw process data into commonly readable formats for further analysis. This feature allows users to analyze data on process efficiency, root causes, trends, and other valuable process insights.